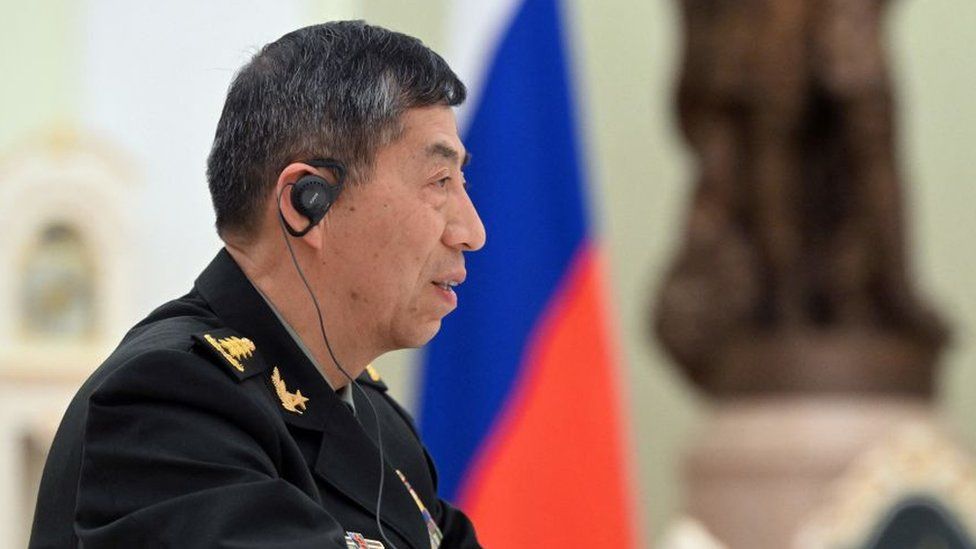 Mr Li will attend the Shanghai Cooperation Organisation (SCO) defence ministers' meeting on Friday in the Indian capital Delhi.
This is the first visit to India by a Chinese defence minister since a deadly clash between their troops in 2020.
At least 20 Indian and four Chinese soldiers were killed.
The sides have had other confrontations since then, with the most recent flare-up happening in December at Tawang in the north-eastern state of Arunachal Pradesh.
The root cause of the tensions is an ill-defined 3,440km (2,100-mile)-long disputed border in the high-altitude Himalayan region. Rivers, lakes and snowcaps along the frontier mean the line can shift, bringing soldiers face to face at many points.
Mr Li and Indian Defence Minister Rajnath Singh will also hold a bilateral meeting in Delhi.
Russia's Defence Minister Sergei Shoigu will also attend the meeting in Delhi, while Pakistan's Khawaja Asif is expected to join virtually.
Next week, Pakistan's Foreign Minister Bilawal Bhutto Zardari will attend an SCO foreign ministers' meeting in India – the first visit by a top Pakistani government official to India in years.
BBC News India is now on YouTube. Click here to subscribe and watch our documentaries, explainers and features.

Read more India stories from the BBC: