Watch:
Met Gala 2023:
Celebrities
We Hope to See on the Steps
Something tells us this won't be the last time Pedro Pascal will be gracing the Met Gala carpet.
After all, the Last of Us star was on his style A-game on May 1 at New York City's Metropolitan Museum of Art. In keeping with the night's Karl Lagerfeld-inspired dress code, Pedro rocked a red-hot ensemble from Valentino that featured a crimson-colored overcoat and black shorts. He capped off the look with a scarlet button-up, black skinny tie and lace-up military boots. (See all the celebrities on the Met Gala 2023 red carpet here.)
This was Pedro's second appearance at the annual fashion event. The 48-year-old made his Met Gala debut in 2019, wearing a custom tanned tuxedo from Burberry for the party's "Camp: Notes on Fashion" theme.
That evening, Pedro went viral when he appeared to fall asleep at his dinner table. As seen in footage from Bella Hadid's Instagram Live that was reposted on social media, the Mandalorian actor had his eyes closed while seated across from pal Sarah Paulson inside the party.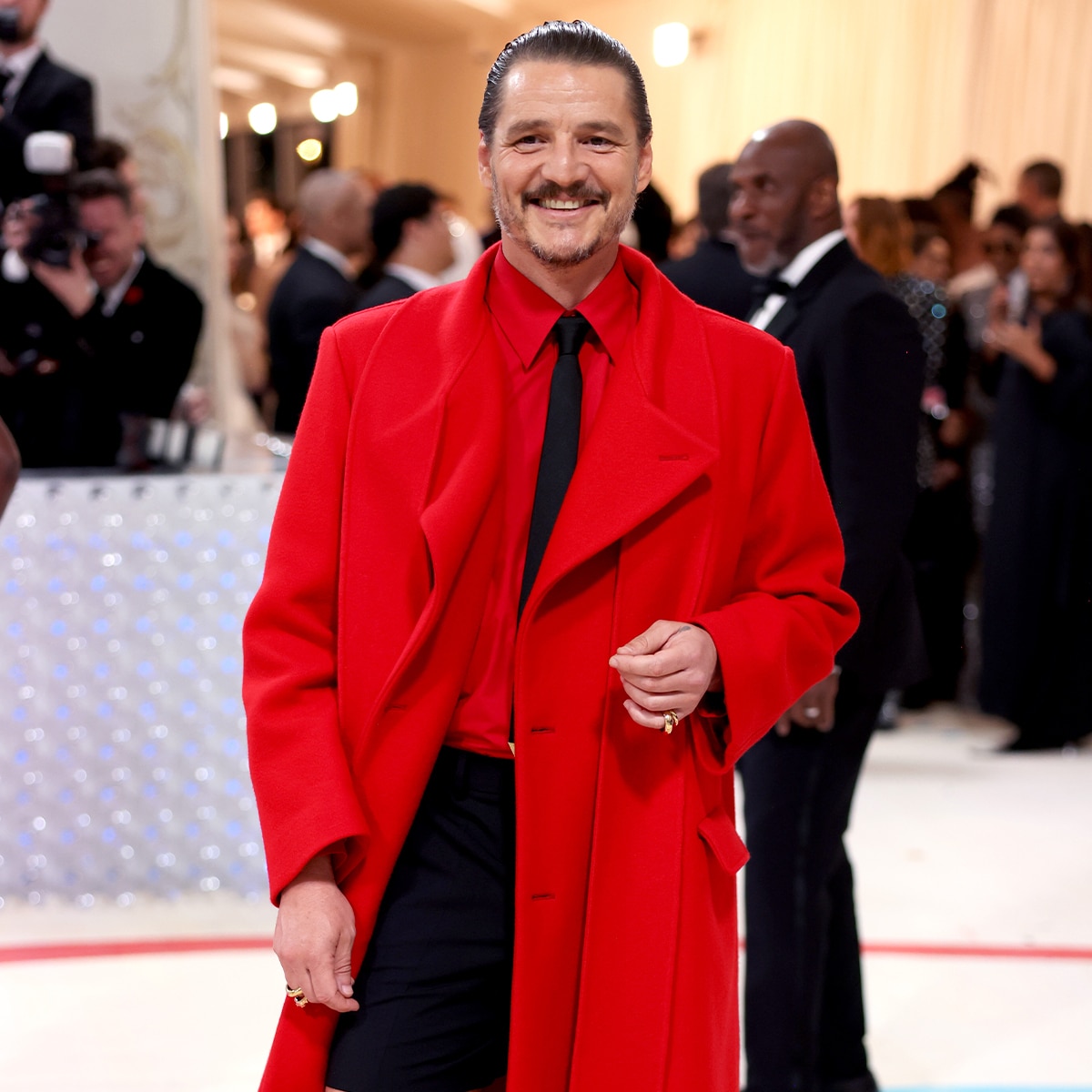 But it seems like Pedro has found ways to stay awake these days. Recently, the Game of Thrones alum revealed he's doubled his much buzzed-about Starbucks order of six shots of espresso. 
"How many shots of coffee do you have in that cup?" he was asked by a photographer in March, to which he replied, "12." 
Given how Met Gala guests often party into the early morning hours, he'll definitely need all of them.
For more star sightings at the 2023 Met Gala, keep scrolling.
Watch E! News today, May 1, at 11 p.m. for a full recap for the 2023 Met Gala. And visit E! Online's Met Gala page for every fashion look of the night, celebrity sighting and OMG moment.