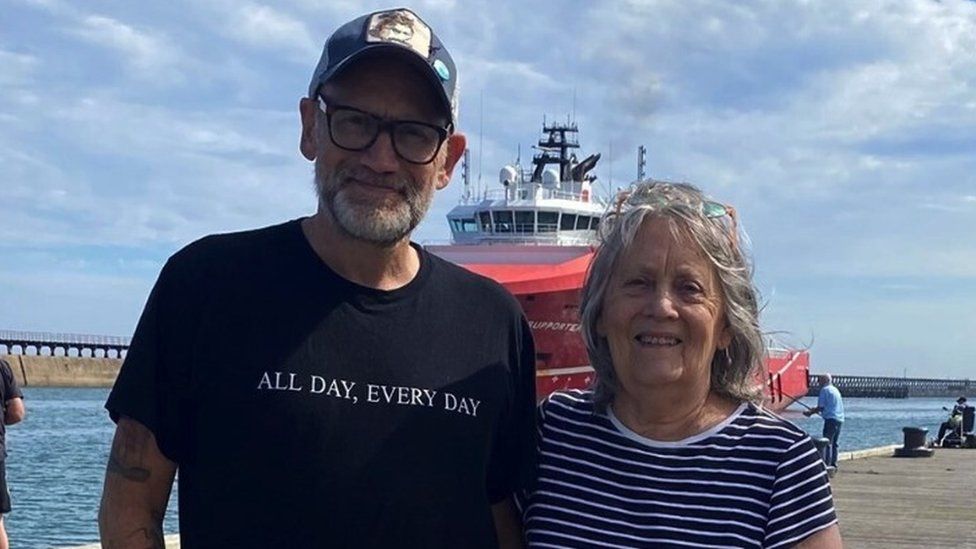 A man has completed five marathons in five weeks to raise money for a charity that has given him hope after his mum's dementia diagnoses.
Colin McCord, from Bristol, finished the challenge on Sunday and has raised £4,400 for Dementia UK.
The 53-year-old was inspired to support the charity after his 76-year-old mother was diagnosed with Alzheimer's disease and frontotemporal dementia.
Mr McCord said the charity has helped them when they have felt "helpless".
He added his family were "utterly heartbroken" when his mother was diagnosed in 2018, and he turned to the charity for guidance.
He credits the organisation's Admiral Nurses – who specialise in dementia – for supporting him and his family through the challenging times.
"Dementia UK help me when I feel helpless and they give me hope when I feel hopeless and mum feels hopeless," he said.
"That's what they're really, really good at and that's where the money goes to."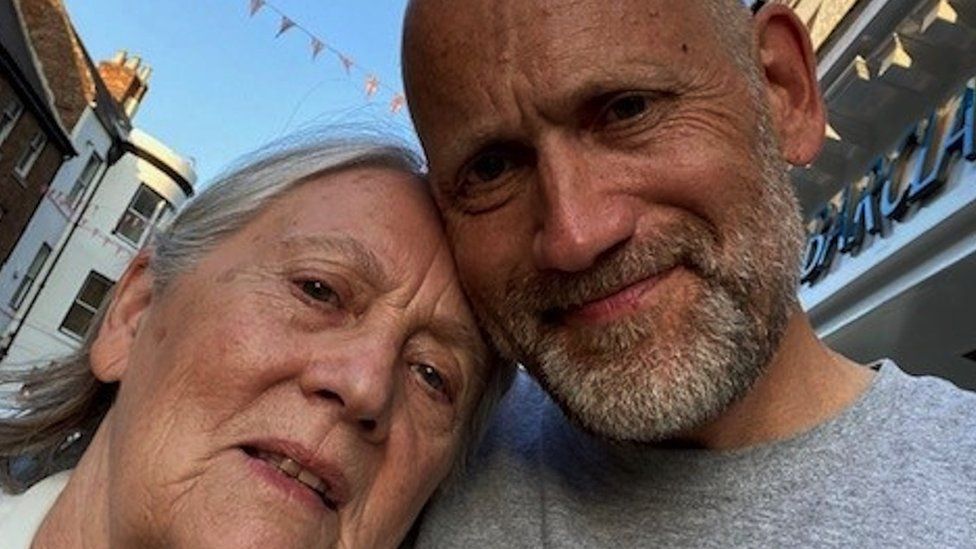 In 2001, Mr McCord was diagnosed with post-traumatic stress disorder and he began running to improve his mental and physical health.
He said: "People talk about running and about personal bests – I have to be my personal best in many ways to do what's best for Mum."
Since embarking on the challenge on 2 April, Mr McCord has taken part in the Great Welsh Marathon, the Magna Carta Marathon, the Manchester Marathon and the London Marathon.
His final marathon took place on a treadmill in John Lewis in Cribbs Causeway, where he works as a Selling Partner.
Speaking about his Mum, Mr McCord said: "She was a strong, amazing woman – and she still is an amazing woman.
"Dementia is a bit like a thief I suppose.
"She talks about the fog of dementia and the theft, because it's taking away her memories, her life, her independence, her confidence and it's really hard."
Chief Admiral Nurse and chief executive at the charity, Dr Hilda Hayo, said: "We are so grateful to Colin for taking on this incredible challenge of running five marathons in five weeks for Dementia UK.  
"Thanks to the hard work of our amazing fundraisers like Colin, more families than ever will be able to access the life-changing support offered by our Admiral Nurses and national Dementia Helpline."  

Related Topics
Running
London Marathon
Dementia
Marathon running
Fundraising
Alzheimer's
Bristol
Related Internet Links
The
BBC
is not responsible for the content of external sites.