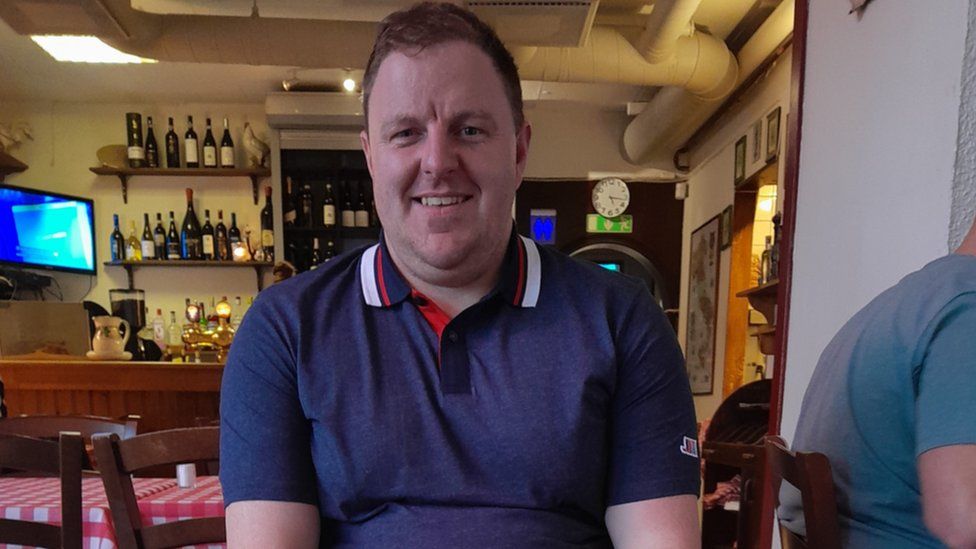 A wheelchair user who crawled down metal steps from a plane when no-one could help him disembark has described the incident as "unacceptable".
Adrian Keogh, from Wicklow in the Republic of Ireland, was told assistance would take an hour to arrive after his flight landed at Landvetter Airport in Sweden on Saturday.
Mr Keogh said cabin crew on the Ryanair flight told him he could crawl from the aircraft instead of waiting.
He has used a wheelchair since 2015.
The airport has apologised and Ryanair said it was looking into the incident.
He was travelling with his brother who offered to carry him down the stairs but Mr Keogh declined as he felt that would be too dangerous.
"They were steep, corrugated steel steps," he said.
"If he fell we would have both been hurt so I had to bunny-hop down myself."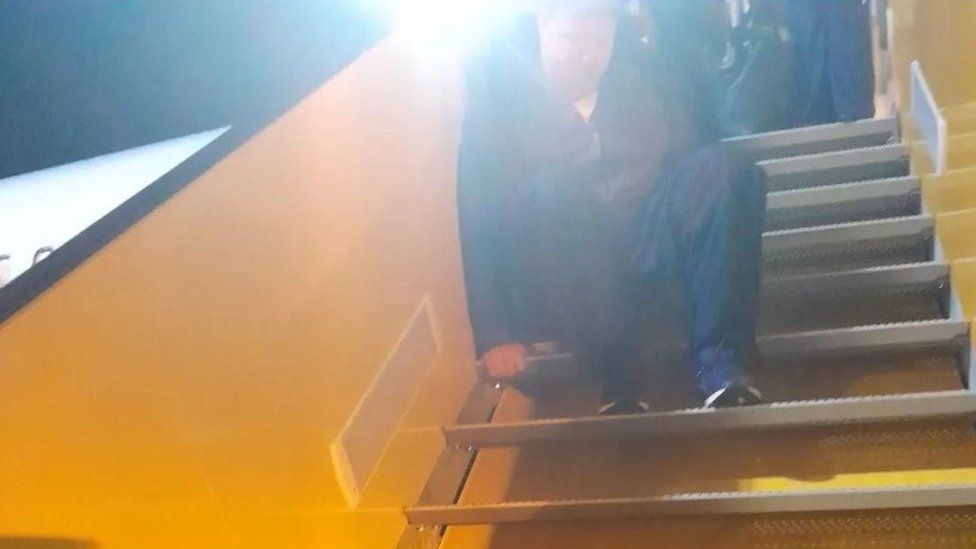 Mr Keogh said air travel as a wheelchair user could sometimes be frustrating.
"This is not the first time I've been stuck on a plane after everyone else has disembarked," he said.
"It's unacceptable – all I ask for is to be able to travel with dignity."
'It happened again': Wheelchair-users left on planes
Wheelchair user 'humiliated' by airline treatment
BBC News NI has approached the airport for comment.
Ryanair said special assistance at Landvetter Airport was provided by a third-party service provider.
The airline said it was looking into the incident.

How do you book (and complain) about airport assistance?
The UK government recommends that passengers request assistance through their airline, tour operator or travel agent at least 48 hours before travel
If a passenger has not pre-notified, assistance will always still be provided but you might have to wait longer to be helped
If things go wrong and you're unhappy, the Civil Aviation Authority recommends you take your complaint directly to the airline or airport
If you remain dissatisfied, you can refer your complaint to an alternative dispute resolution body which provides alternative methods, such as mediation and conciliation, instead of going to court
Related Topics
Republic of Ireland
Sweden
Disability
Ryanair