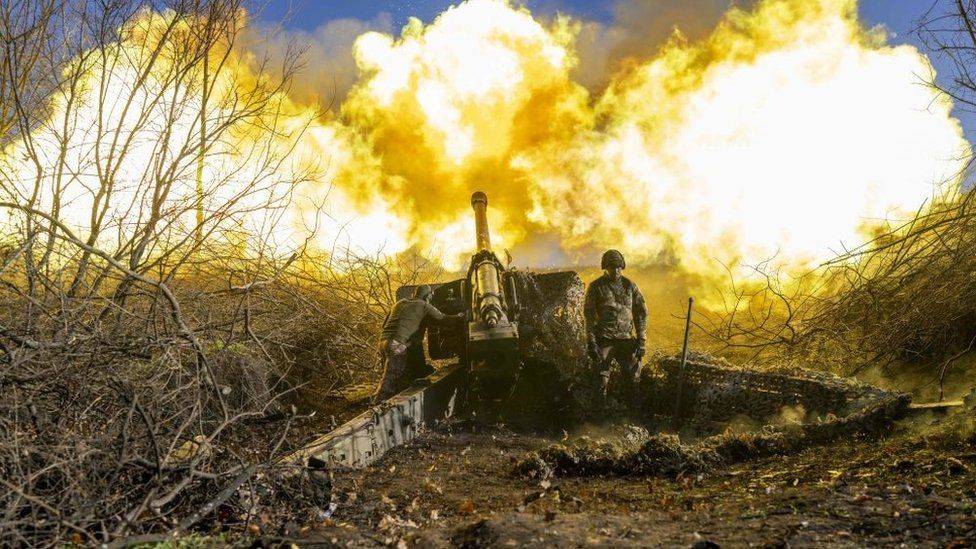 More than 20,000 Russian soldiers have been killed in fighting in Ukraine since December, the US estimates.
A further 80,000 have been wounded, National Security Council spokesman John Kirby said, citing newly declassified intelligence.
Half of the dead are from the Wagner mercenary company, who have been attacking the eastern Bakhmut city.
Russia has been trying to take the small city since last year in a grinding war of attrition.
Moscow currently holds most of Bakhmut, but Ukrainian troops are still control a small portion of the city in the west. The fierce battle has taken on huge symbolic importance for both sides.
Ukrainian officials have also said they are using the battle to kill as many of Russia's troops as possible and wear down its reserves.
"Russia's attempt at an offensive in the Donbas [region] largely through Bakhmut has failed," Mr Kirby told reporters. "Russia has been unable to seize any real strategic and significant territory.
"We estimate that Russia has suffered more than 100,000 casualties, including over 20,000 killed in action," he added.
The toll in Bakhmut accounts for losses since the start of December, according to the US figures.
"The bottom line is that Russia's attempted offensive has backfired after months of fighting and extraordinary losses," Mr Kirby said.
He added he was not giving estimates of Ukrainian casualties because "they are the victims here. Russia is the aggressor".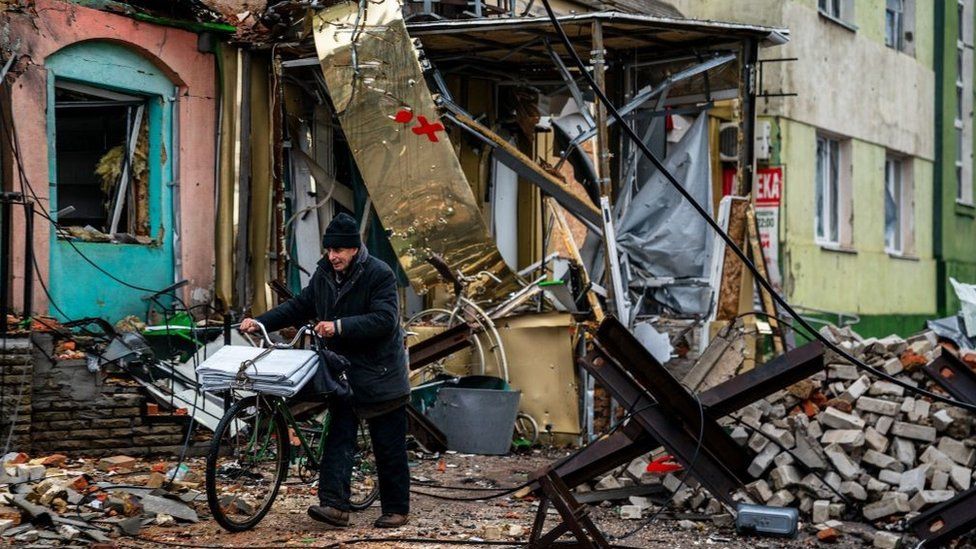 Analysts say Bakhmut has little strategic value, but has become a focal point for Russian commanders, who have struggled to deliver any positive news to the Kremlin.
The Wagner mercenary group – which widely uses convicts and has become notorious for its often inhumane methods – has taken centre stage in the Russian assault on Bakhmut.
Its leader, Yevgeny Prigozhin, has staked his reputation, and that of his private army, on seizing the city.
But he recently threatened to pull his troops out of Bakhmut.
In a rare in-depth interview to a prominent Russian war blogger, he vowed to withdraw Wagner fighters if they were not provided with much-needed ammunition by the Russian defence ministry.
Wagner fighters could be redeployed to Mali, he warned.
He has often clashed with Russia's defence ministry during the war, accusing officials of not providing his fighters with enough support.
Mr Prigozhin also called upon the Russian media and military leadership to "stop lying to the Russian population" ahead of an expected Ukrainian spring counteroffensive.
"We need to stop lying to the Russian population, telling them everything is all right," he said.
He praised the Ukrainian military's "good, correct military operations" and command.
A top Ukrainian general said on Monday that counterattacks had ousted Russian forces from some positions in Bakhmut, but the situation remained "difficult".
New Russian units, including paratroopers and fighters from Wagner, are being "constantly thrown into battle" despite taking heavy losses, Gen Oleksandr Syrskyi, the commander of Ukraine's ground forces, said on Telegram.
"But the enemy is unable to take control of the city," he said.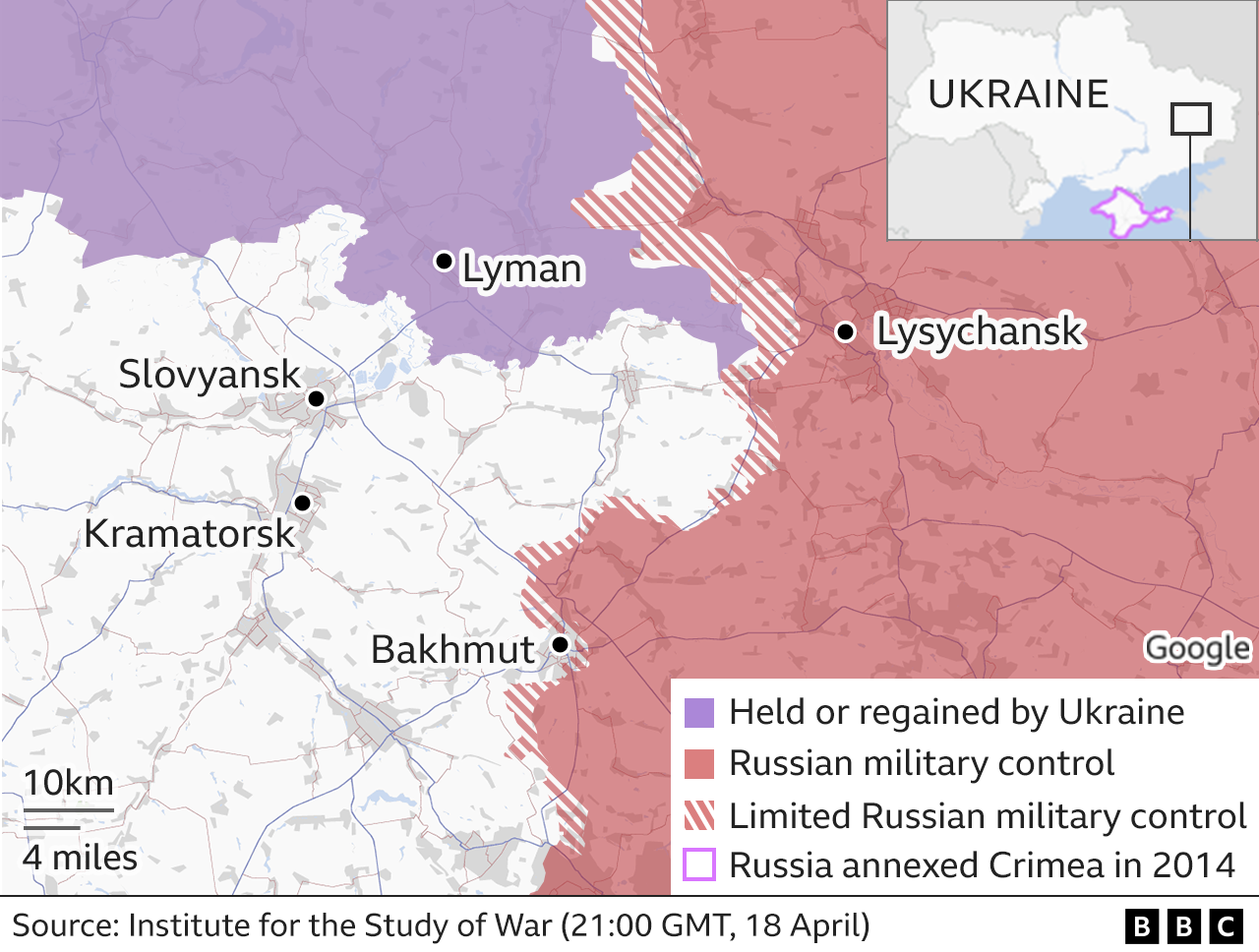 Related Topics
Russia-Ukraine war
Russia
Ukraine