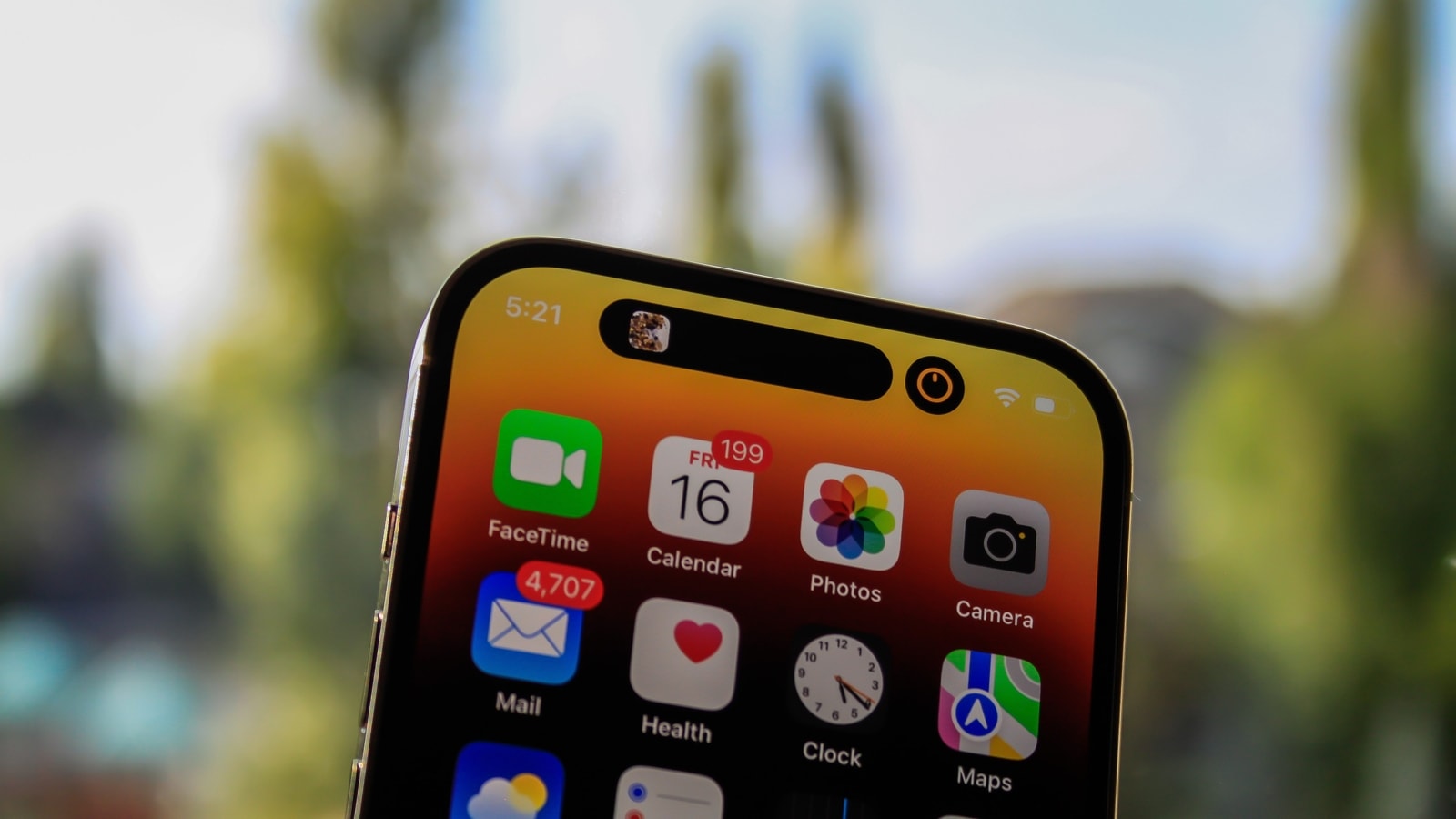 Do you have an iPhone 14 Pro or an iPhone 14 Pro Max? There are chances that you might have experienced weird flashing horizontal lines on the display. The mess has been created by a bug courtesy the iOS 16.2 update, although some say it was there earlier too.
Many users are complaining about the issue which pops up after powering on the smartphones, with no clear reason why or how to fix it. Many iPhone 14 Pro users took to Reddit and Apple's community forums to complain about the strange bug that is creating green and yellow lines that are flashing across their screens.
"I just got the iPhone 14 Pro Max this past Friday(12/9/22). I noticed that when the phone wakes up, horizontal lines flash on the screen. It does that randomly, not every time the phone wakes up.
Sometimes it's just 1 line, sometimes it's multiple," one of the Reddit users shared on the platform.
While another user writes, "The most funny thing about this all is I've started using AOD (always on display) to avoid that flickering issue when waking phone up and my AOD is not working… Every single time display goes full black after 5-10 minutes 😀 … Well I am not even angry at this point.
There are so many issues I can't count them."
A couple of users claim that the problem appeared after installing the latest iOS 16.2 updates on the iPhones, while others say that the issue persists even on the older version of iOS 16.
Not sure which mobile to buy?
What Apple say about the iPhone 14 Pro screen glitch
One of the Reddit users claimed that Apple ran diagnostics on the iPhone and everything came back. Apple Support has informed that the issue is not with the hardware, but it has to do with the software.
As per a 9to5Mac report, an Apple support member said that "We are aware of the issue and this is due to the drivers […] It's definitely a software issue and an update is expected to come soon."
Meanwhile, people have tried to switch off the Always On Display feature, turn off the phone manually, and even reset the phone to get rid of the issue.
Currently, Apple is testing the next update iOS 16.3 with developers and public beta testers, which is expected to be rolled out early next year.